1. The promotion period for the ProtostarTM Education Offer is from 1 November 2018 to 31 December 2018, both dates inclusive (the "Promotion Period").
2. Students who fulfill the requirement in sub-clause (i) and sub-clauses (ii) below may be entitled to the Protostar Education Offer (the "Eligible Students"):
(i) Do not hold any membership status at Protostar Education at the time of application; AND
(ii) Hold a valid Hong Kong Permanent Identity Card
3. Eligible Students will be entitled to the Protostar Education Offer once only during the Promotion Period.
4. In the event that an Eligible Student is also entitled to other prevailing promotional offer(s) or privilege(s), Protostar Education reserves the right to provide only one or some of the offer(s) and/or privilege(s) at its absolute discretion.
5. Protostar Education reserves the right to vary, modify and terminate the above offer and to amend any of these terms and conditions at any time without any notice. In case of disputes, the decision of Protostar Education shall be final and binding.
6. If there is any inconsistency or conflict between the English version and its Chinese translation, the English version shall prevail. X
OUR FOREIGN TEACHING TEAM
Professional Teachers, Professional Teaching Quality
Protostar Education possesses the best teaching team in the online English education industry. 100% of our teachers have rich in-school teaching experiences in the United States, making it possible for your children to experience the authentic teaching style of international schools.
OUR CURRICULUM STRUCTURE
Three Core Stages, Eight English Proficiencies
Protostar Education's curriculum is exclusively developed by a team of professional teachers and our British doctoral education consultant. The course nurtures children's eight comprehensive reading and writing abilities, gradually beginning with the most basic natural phonics. When your children graduate from our curriculum, they will be confident of English either they are in a local school or in an international school.
OUR TEACHING STYLE
Advantages of Small Classes
Each 40-minutes "one-to-four" live class genuinely replicates genuine class activities of international schools under the principles of "Peer Pressure", "Multimodality" and "Implicit Feedback" to stimulate children's potential in language learning.
PEER EFFECT
A unique class allocation policy has been introduced to encourage healthy competition among students which enhances their learning motivation and effectiveness.
MULTIMODALITY
Interactive teaching strategies such as videos, games, quizzes, discussions, presentations, etc., are integrated into the content for a relaxing learning environment as well as children's enthusiastic engagement during classes.
IMPLICIT FEEDBACK
Interactions among students and instant corrections from teachers are important in building implicit feedback inside the brain which strengthens the understanding of the linguistic knowledge constantly.
OUR TEACHING MODE
"Three-fixed Principle"
Fixed class time, fixed teacher, and fixed classmates favor the establishment of coherent learning model, harmonious classroom order, and a stable English social environment. These conditions further elevate students' learning efficiency.
FIXED CLASS TIME
A fixed schedule and frequency remain consistent throughout the learning process which is a critical factor for language acquisition.
FIXED TEACHER
Sufficient time and space are given to teachers to understand each student's abilities and personality in order to tailor appropriate individual teaching strategies. It also reduces the impact of frequent replacement of teachers on children's learning effectiveness.
FIXED CLASSMATES
The interactive learning among peers inspires the children's interest in active participation in class activities and gradually develops their social skills in an English environment.
OUR LEARNING APPROACH
Customized English Learning Under EET Framework
Protostar Education's exclusive consultant of research and teaching team, the doctorate in Education from the University of Nottingham, and the founder of Protostar jointly propose 'EET' (Effective Exposure Time) based on the continuous research on the youth and children's English acquisition.
Under the framework of EET, our teachers develop a unique learning schedule for each student in accordance with their level. We aim to discover the critical factors of English language acquisition for each student through analyzing the length and the type of EET accumulated during students' learning process. Thus, the constant adjustment on the proportion of formal instruction and informal instruction maintain their interest in learning English while improving their learning outcomes.
OUR TEAM
The World and The Local Team
The elite teams in Seattle, WA, Hong Kong and Shanghai work closely together for better teachers, better courses, more advanced technology and more considerate services for you and for your child.
SEATTLE
Teacher Recruitment and Curriculum Development Team:
Recruit the best teachers in the US and develop high-quality curriculum with experienced teachers and doctoral consultant for local and overseas children.
HONG KONG
Teaching Research, Technology R&D and Class Teacher Team:
Combine advanced technology and educational methodologies for an effective online experience and provide the best service for Hong Kong and international customers.
SHANGHAI
Technology R&D, Professional Consulting and Class Teacher Team:
Provide the best service for parents and children in China.
OUR PLEDGES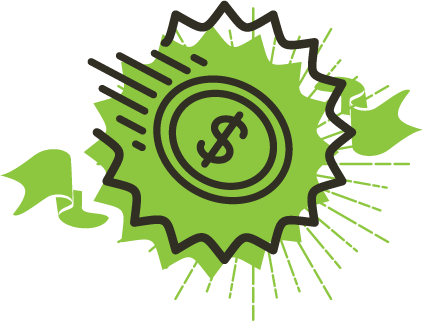 FREE TRIAL
If parents are not satisfied with their first purchase, parents are entitled to apply for a full refund under both conditions below:
1. Refund must be applied within 30 days of the first class.
2. Classes deducted must be less than or equal to six sessions.
TEACHERS' QUALIFICATION
Protostar Education insists on the teaching philosophy of "pure American teachers and pure American developed teaching materials." Our outstanding foreign teaching team surpasses all rivals among the online education industry.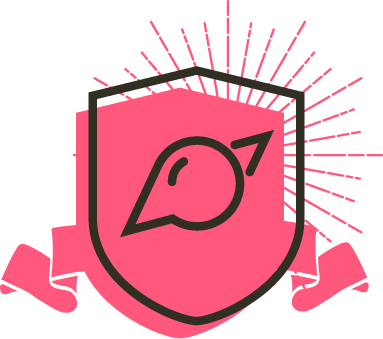 SERVICE COMMITMENT
Protostar Education guarantees that all paid students are protected by the service level agreement.
MOTHER'S WORD